Advantages
Efficiency
The customer will receive a response to his request within 72 hours. Manufacturing of products is carried out at the agreed time. Any delays in production are excluded.
Modern equipment
We use modern equipment and tools from Japan, Germany, USA and Switzerland in manufacturing. 4 and 5 axis processing is professionally used as well.
Flexibility
Execution of orders with all the nuances and peculiarities. Parts series production. The ability of using imported materials. Flexible pricing policy.
Trained staff
Our employees are professionals with higher or secondary special education. The average length of service is 12 years. Employees have skills of manufacturing complex products.
Complexity
Production of high complexity products. Shape deviation, perpendicularity and plane parallelism is ranging within 2-3 microns. Size deviation is ranging within 3-5 microns.
Execution and delivery
We deliver to Belarus, Russia, the United States and European Union countries. Years of experience of full customs clearance. Low shipping costs.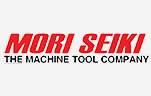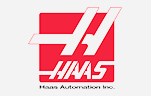 In the fields to the right enter your name and E-mail or phone number so we can contact you and give more detailed answers to your enquiries.